How do body shops repair dents
Posted by:
Admin
Tags:
Posted date:
31-03-2021

Have you wondered: how do body shops repair dents? We look at the types of car bodywork damage that can be repaired by a car body shop.
What Factors Determine How a Dent Is Repaired?
Many factors can determine the repairs your vehicle may require. Upon first look at your car, technicians will clean up the dent or any markings to analyse the damage done. They consider and decide if it may be best to fix or replace the indented part.
Another factor may be the duration it will take to fix the dent. The replacement cost may rise if the job will take longer and if more labour is involved. Call your local bodywork shop or Auto Refinishing for a free-quote for an estimated price.
They consider how nasty the dent is kinked. If the bend is more than 90 degrees, it likely needs a replacement.
Technicians will also analyse whether they can replace the parts. Replacements can only occur if the technicians have spare parts, such as extra panels or fenders for a classic auto vehicle. If they cannot find these parts, they must strive to fix the dent as best as possible. If they intend on fixing and pulling out the dent, there are a series of methods they may take. The Hammer and Dolly method is when a chunk of metal, referring to a dolly, is used against a vehicle's metal to support the hammering. Technicians then hammer until uniform and back in shape.
Bodywork technicians can use a tool known as a stud welder. It welds studs into the very dent in your car, and they then use pliers or stud pullers to pull it forward and the dent out. A dent puller is much like a large suction cup, and you may put it to the same use. Collision repair technicians may well use other methods and tools to rework and fix your vehicle's car bodywork. It all depends on your professional's toolset and preferences.
What Method Do They Use To Pull Out a Dent?
As mentioned previously, technicians can use a stud welder method. That method requires the welding of studs into your vehicle, of which they use stud pliers or dent pullers to pull forward the dent and hopefully bring it out. A dent puller is like a giant suction cup, and if pliers are not in your technician's toolset, they may use this device to perform a similar task. After a successful dent removal, the technician may require a body filler on the vehicle to restore its initial surface appearance. They may then go ahead and apply a hardener and finish with sanding down the area to smoothen it out to go back to its previous state. PDR allows for the car's repainting so that the filler can then blend in with the rest of your vehicle, and it will look just as it did before the nasty dent.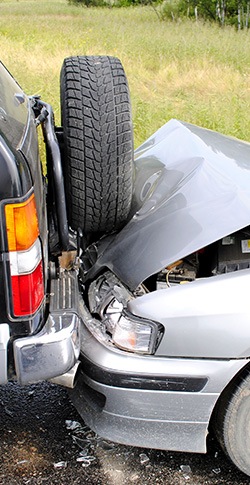 Common Types of Repairs That Body Shops Perform:
Auto body shops are capable of performing many types of repairs to your vehicles. At some point, you may require a search for the nearest repair shop in your location during open hours after a potential accident or car surface injury. Many shops you may visit offer various restoration services and auto bodywork repair, which includes carefully put and professional detailing to PDR (Paintless Dent Removal).
Here is a list of some of the most common services that they offer:

Auto Body Painting
After an accident occurs, it is essential to protect the car's exterior from the elements, any harsh weather and improve the vehicle's outlook aesthetically. A new paint job is an additional layer that can also protect while allowing the car to look nice and appeal. Body shops do routine paint jobs on several vehicles with damages via scratching, rusting, paint swirling, or rock chips.
During this dent repair process, they sand down to the metal's surface and clean it thoroughly so that any dirt does not get caught up in the paint and, in turn, ruin it further. Technicians then apply corrosion-resistant primers and allow them to cure. Once the primer has dried, they sand it down and clean it once again. They then paint it, using a sprayer and several layers for a more prominent finish and more protection; they then must leave the paint to dry for around seven days to ensure it is not tacky. Techs then apply a thin layer of a clear coat that gives the car or vehicle a glossy finish. Once this dries, the exterior of the car is buffed and polished.

Frame Testing and Straightening
On average, 50% of all vehicles can sustain frame damage after an incident, including minor accidents. Frames that are weak or bent can place those inside the car at much risk during any potential future accidents. Bent frames can track unevenly down the road, and they can cause several damages and problems if you handle them poorly, such as your tires and steer components may wear out for good. To ensure your frame is in good condition, technicians will first visually inspect any damages, looking for scratches or bending, etc. A frame alignment machine is then put to use if they suspect or see any damage. The device allows for the straightening out of a frame, and it uses hydraulic force and torque to get the structure back to its original state.
Window Repairs and Replacements
Chips, cracks, and breaks are all forms of auto glass damage. Frequently, auto glass damage is repairable, and in unfortunate cases, it may be that you require a windshield or window replacement. If you've had an accident, your local body shop may have a full-time repair technician at hand on their payroll there if your vehicle needs repairing. Technicians can still come out to perform and carry out any necessary window repairs if they do not pair or partner with glass-repair shops.
Paintless Dent Removal (PDR)
Many factors can leave noticeable car dents, for example, stray grocery carts, flying rocks, and hailstorms. It is vital to get these treated either by yourself or at an auto body repair shop that offers PDR (Paintless Dent Removal). Even the most minor small dents can worsen over time and create potentially costly paint damage. PDR requires no sanding or fillers, and trained technicians can slowly push dents back into place with special tools without harming the factory paint job. Paintless Dent Repair is high-quality and highly cost-effective, and durable to get your vehicle looking brand new.
Q:
How Does Paintless Dent Removal Work
PDR or Paintless Dent Removal is a method to repair any dents on or inside a car's bodywork by reshaping the panels. Technicians do not need to fill or paint to cover any damages. They use specialist tools to massage and press the board from behind to ease any dents, restoring the original shape. Doing so hopes to maintain the manufacturer's original paintwork and glossy finish.
What are the benefits of Paintless Dent Removal?
PDR is cost-effective. In comparison to many other dent repair services offered.
It does not need repainting; thus, making the process much faster and much cheaper and affordable.
You don't need any insurance claim; PDR is much cheaper than insurance excess, and therefore you don't need to make any claims.
Another benefit is you don't need to worry about matching the paint colour or worry about discolouration as they mix paints on site.
Paintless Dent Repair or Removal works on dents of any size or density, even minor dings.
If there are paint damages when you receive the dent, only then will technicians offer paint jobs.
PDR maintains your car's value and the resale value of your vehicle.
Its process allows for antique cars to restore even when paint colours can be challenging to match.
Leading car manufacturers and those all across the automotive industry use PDR as a dent repair technique.

---
If you live in the Doncaster area and require car body repairs or dent removal get in touch today. Follow the link to find out more about our car body shop in Thorne, South Yorkshire.