Car Bodywork Scratch Repair

Thorne, Doncaster, South Yorkshire
Do you have scratches on your vehicle that frustrate you? Well, we can help. Our specialist car bodywork scratch repair service is high-quality, so you won't even know the scratches were there. We can also do an exact colour match, so your car will be looking as good as new when it leaves our garage.
All our technicians are highly trained and qualified, so we can assure you that your car is in safe hands. We always make sure our customers leave our garage happy, and we provide our specialist bodywork scratch repairs at extremely affordable prices.
Please don't hesitate to give us a call if you have any questions or queries. We are always happy to talk to our customers, and we provide them with a high-standard service. We can also offer expert advice due to our many years of experience and knowledge in the industry. You can find our contact information on our website.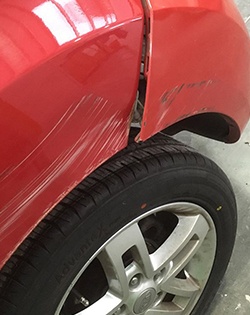 What should I do if my car has been scratched?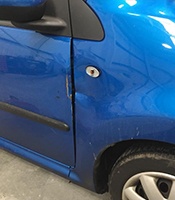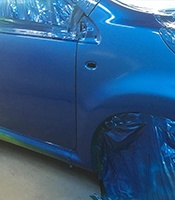 If your car has been scratched, it is so important to call a professional and not to try and fix it yourself. Professionals can colour match so that the paint is the exact same colour as your car, and also have the right equipment to ensure the job is done correctly.
You may also be covered by insurance on scratches, depending on how they were caused. It is a good idea to get the scratch seen to as soon as it appears, as it could get worse. We are a trusted company, and we can assure you that all the jobs we complete are done to a professional standard.
No job is too big or too small for us! If you would like to find out more information on what to do if your car has been scratched, please feel free to get in touch with us today.
Are Car Scratches Worth Repairing?
Car scratches can be very frustrating, especially if they are very visible and noticeable. It is entirely your choice whether to get rid of scratches or to just leave them; however, if you want to keep your car looking brand new, then it is definitely worth getting them repaired.

It will keep the value of your car up if you get scratches repaired, and it would be easier to sell on. They are quick, easy and affordable to repair, and you won't even know they were ever there once the job is done. We highly recommend getting scratches repairs, as we know cars are their owner's pride and joy.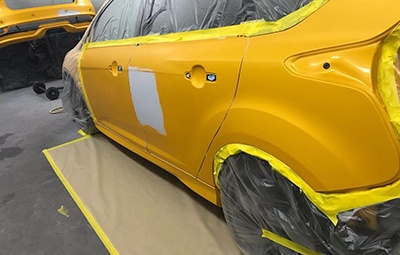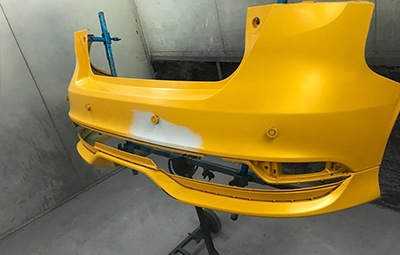 For a free quote on our car scratch repair services, please give us a call or send us an email today. Our team always have the time to get back to you, and are always happy to hear from our customers.
Can Deep Scratches on a Car be Fixed?
Yes, you can remove deep scratches from your car, but this must be done professionally. Also, the deeper the scratch, the more expensive it may be, as more tools will be needed to repair it. This includes applying the paint and also flattening the scratch, so it is the same depth as the rest of your car.
It is a good idea to get deeper scratches fixed, as it is more likely to get rust and corrosion damage, which needs a different type of repair. This will just add more money to the cost. We understand how much of a nightmare scratches can be, which is why our repair services are quick, easy and affordable.
If you're worried about a scratch on your car and are unsure what to do, please get in contact with us; we can also offer you a free quote with no obligations.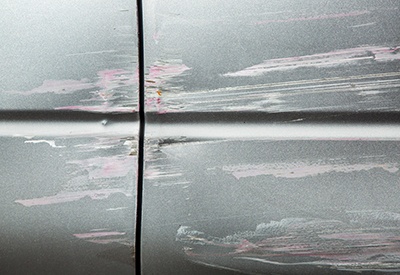 Can a Body Shop Fix a Scratch?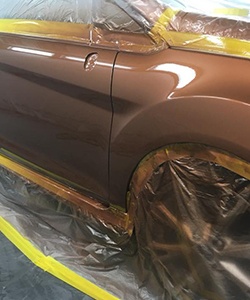 If you need a scratch repair, then a body shop can help. They work with bodywork and paintwork for cars, so they have a lot of experience with scratches. They also do colour matching and do a very professional job. It is important to make sure the company is trusted and has some excellent customer reviews.
They usually use the sanding technique to fix scratches in your vehicle, and also offer SMART repairs, which means they can fix the tiny area your scratch is on, without having to replace the entire section.

Fixing scratches does take a while, due to the colour matching, so the process is usually around 1 - 2 weeks, but you can be assured that you won't regret it! Your car will look brand new, and you'll never be able to tell the scratch was there. It is definitely worth repairing your car scratches, especially if your car is your pride and joy.
How Much Does it Cost to Repair a Scratch on my Car?
The cost of repairing a scratch on your vehicle will depend on how deep and severe the scratch itself is. This is because there may be rust or corrosion damage, the deeper the scratch, the more time and equipment will be needed, and also the more paint needs making.
However, the average cost of scratch repair is £10 - £20 for a small and shallow one and around £200 for a deeper and larger scratch. Please be aware that this can vary with different companies. You must make sure the company is professional and trusted, and it is important to get a professional to fix your car scratches.
If you would like a free quote, with no obligations, please don't hesitate to give us a call today. We are always happy to help, and we offer our services at an extremely affordable price.
Does Insurance Cover Scratches on a Car?
You can get insurance to cover scratches on your car, which is known as 'Cosmetic Cover.' You will need to check with your insurance company if you are unsure, as sometimes they will only cover small scratches. They will then cover the repairs, and will also sort someone out to do the repairs for you.
However, if your car needs any mechanical work due to deep scratches, then this won't be covered on this policy. Also, they don't often cover different types of paint finishes, such as matt or metallic, so you need to be careful. However, this type of insurance isn't available to use every time you have a tiny scratch; it is only there for old and noticeable scratches. It must be a certain length and depth to be covered on the cosmetic insurance.

Scratch Repair Near Me
Here at Refinishing Specialists, based in Doncaster, we have years of experience in the industry and have expert knowledge.
We provide our professional services at affordable prices, and our customers always receive the highest standard in every job we do. For more about our services, or for a free quote, please give us a call today.
Thorne
Hatfield
Epworth
Pontefract
Goole
Doncaster
Snaith
Whitley
Castleford
Knottingley
Scunthorpe
Auckley
Keadby
Amthorpe
Selby
We use the latest equipment, and all our technicians are highly trained and qualified. We are based in Doncaster, and offer our services to our surrounding local areas. Our company are highly recommended by our customers around our local area of Thorne, Doncaster and South Yorkshire.
If you would like to find out more information about car bodywork scratch repair, please get in touch with us today. You can get in touch with us by giving us a call on 01405 123456 or sending us an email, and a member of our team will always be on hand to help.