Vehicle Respraying

Thorne, Doncaster, South Yorkshire
Are you looking for vehicle respraying in Thorne or Doncaster? Contact our car South Yorkshire bodywork specialists today.
There can be several valid reasons as to why you may wish to get your vehicle repainted. Perhaps you need to get your car repainted after it has got damaged due to an accident that caused damage to the car body paint, or maybe you simply want to refresh the look of your vehicle, or restoring an older vehicle to its former glory.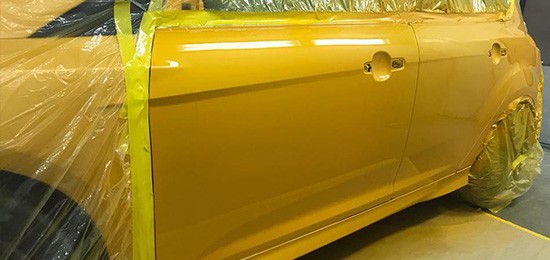 If you are repainting your car after an accident, it's recommended to first make sure that all other inspections and repairs are fully completed.
The exact cost of re-spraying your vehicle will be influenced by the following factors:
The size of area to be sprayed
Colour of paint required
Any custom designs
Make and Model of car
Current condition of paint
Current condition of the panel
Despite plenty of videos and helpful advice online, vehicle respraying is not something you should attempt without relevant training and experience. To do the job properly requires a fair amount of skill and specialist equipment, so it is best to consult professionals for anything more than a minor scratch or touch up. There is little point in attempting DIY because if you get it wrong, then you will end up paying the professional more over the long run.
Choosing the right garage to complete the respray work is important; it pays to research into the garages that can do repaint work within your area. You are looking for the one that can do the work to a high standard without costing too much.
Do not automatically go for the cheapest quote as the work may not be up to standard. On the other hand, do not automatically assume that the most expensive quote will lead to the best work.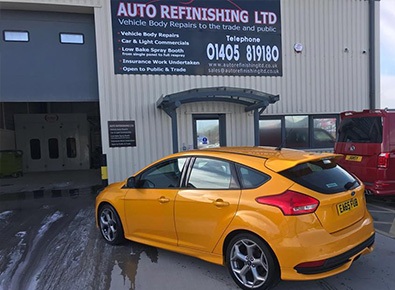 Thorne
Hatfield
Epworth
Pontefract
Goole
Doncaster
Snaith
Whitley
Castleford
Knottingley
Scunthorpe
Auckley
Keadby
Amthorpe
Selby
Our vehicle respraying service is second to none in the Doncaster area. Our car spray paint experts offer the best value for our professional spraying services.
With years of experience matching paint colours and producing exceptional results, you can be confident that your vehicle will leave our workshop in pristine condition.
If you require Vehicle Respraying in Thorne, Doncaster or South Yorkshire call 01405 123456 today.